After we done having our dinner, 心血来潮 wanna watch movie.
& this "The Karate Kid" is our choice! :)
went to KLCC after dinner...
Luckily we still can get really nice seat! :P
You guys should really go and watch it now! :D
It's really worth the ticket price.
Well, the story line is interesting and funny! I cant find any yawning part :)
I laughed all the way in the cinema.
A lot of breathe taking part also! Ini adalah saspens, hati berdebar-debar. (This is what I had learned from secondary's Novel Bahasa Malaysia! ) *proud* hahah.
Jackie Chan is training his one and only apprentice.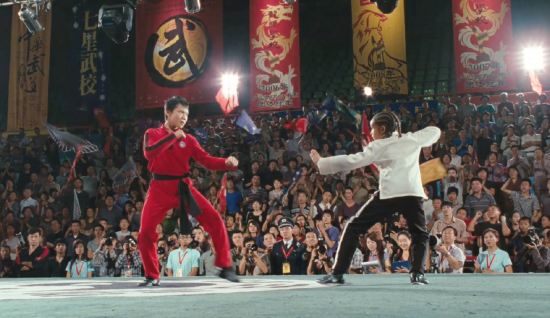 Look into his eyes, he's crying.
One of the competitor broke his leg as his bad Sifu asked him to.
He either had to give up or to continue the competition. He chooses to endure the darn pain and continue the fight! See also pain! Omg this is so touching! ;)
The one thing I couldn't comprehend was the film name wasn't Kung Fu Kid, since its Kung Fu wad.
Trust me, it's worth to watch!
Enjoy! :D